Your search for relief from Back Pain or Sciatica Pain ends here!!
We provide highly effective, affordable, drug-free, safe and proven Back Pain treatment from our dedicated clinic in Toorak, Melbourne.
Our highly experienced GP successfully manages patients with Chronic and Acute Back Pain and Sciatica Pain using evidence-based Low Level Laser Therapy. The results are astonishing!!!
LOW LEVEL LASER THERAPY (LLLT) OR PHOTOBIOMODULATION THERAPY (PBM)
is a complete therapy for a multitude of causes of back pain and sciatica that all have a common cause of inflammation resulting from one or more of the following:
disc bulges and damage irritating the surrounding tissues with or without sciatic nerve compression
muscle and/or ligament injury, also irritating sciatic nerve roots causing nerve pain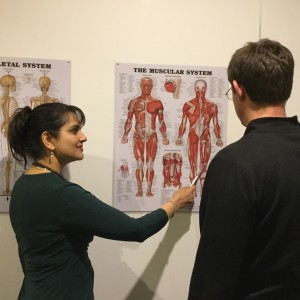 Low Level Laser Therapy (LLLT) is the application of red and near infrared light over injuries to stimulate cellular repair. LLLT has a powerful anti-inflammatory effect as well as a healing effect on inflamed and irritated structures involved in low back pain.  LLLT is completely safe and has no effect on normal tissues.
Manipulation and deep tissue massage of the back can aggravates pain. LLLT does not exert any physical force on the soft or hard tissues of the back and spine.
LLLT has no known side effects, is safe and effective. By treating the underlying problem, LLLT results in permanent pain relief and restoration of function.
Get In touch
(Contact Us Now to discuss how we will fix you)
—