Effective Back Pain Treatment in Melbourne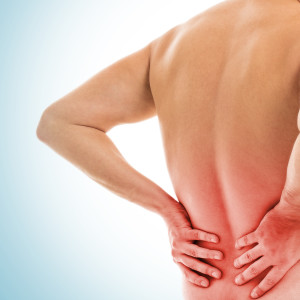 At Laser Pain Therapy, we offer a treatment solution for chronic back and neck pain in Melbourne. Have you tried all the usual treatment approaches and have found nothing has worked? Why not try Low Level Laser Therapy? It is scientifically and clinically proven to provide a highly effective, drug-free treatment option to relieve the symptoms and cause of chronic back pain.
We have special interest in back and neck pain treatment in Melbourne. Visit our Melbourne clinic, to see how we can help you resolve your back pain and dysfunction.
Causes of Back Pain
Back pain is one of the most common reasons people go to the doctor or miss work and a leading cause of disability worldwide. Most people have back pain at least once.
The causes roughly fall into either
Sudden e.g. after a fall, heavy lifting, lifting or loading the spine while twisting, or after sudden awkward movements. Acute back pain can result from a herniated or "slipped" disc, muscle pain, ligament strain
Sustained over-stress injuries e.g. from repetitive heavy lifting. In these cases, accumulated micro- trauma overloads the

lower back

structures over an extended period of time to cause injury and back pain.
The spine's vertebrae can develop compression fractures if the bones become porous and brittle
Bulging Disc Symptoms 
Back pain can be caused by muscle or ligament injury, such as muscular strains, ligament sprains or joint dysfunction. A bulging disc injury may also be suspected when sitting, lifting, coughing or sneezing can hurt your back and cause pain. Sciatica or leg pain with or without, pins and needles, numbness or weakness may be associated with more severe disc pathologies.
Altered bladder and bowel function can indicate a severe disc pathology, which should prompt immediate medical assessment.
Inflammation is the body's response to injury to attempt to heal it. But often the inflammatory reaction is excessive and this has a paradoxical inhibitory effect on the body's natural healing mechanisms. This then perpetuates pain and dysfunction in the affected area.
Diagnosis
A doctor will diagnose back pain based on taking a symptom and medical history, performing a physical examination and reviewing findings of radiological investigations or "scans"
Back and Neck Pain Treatment
LLLT WORKS WHERE TAPING, ICING, STRETCHING, MASSAGE, EXERCISES AND
ANTI-INFLAMMATORY MEDICINES INCLUDING CORTISONE INJECTION HAVE ALL FAILED
Usual treatments for back and neck pain vary, from painkillers, stretching and massage and icing the area. Medications for pain can do more harm than good and recent evidence indicates their benefits are very limited.
Cold packs are unhelpful as they feel unpleasant and reduce important blood flow carrying oxygen and nutrients to the injured area and reduces the removal of waste products of the inflammatory process.
In contrast, warmth improves blood flow to and from the injured tissues and helps muscle relaxation as well as providing comfort and natural pain relief.
Massage of damaged and inflamed soft tissues can often further irritate and aggravate tissue injury.
It is recommended to rest from aggravating activities or movements yet remain mobile. One cannot exercise away acute or chronic low back pain. In fact, stretching and loading exercises can often exacerbate chronic low back pain and should be avoided.
A back brace or corset can provide relief for many sciatica sufferers
Low Level Laser Therapy (LLLT) is the application of red and near infrared light over injuries to stimulate cellular repair. LLLT has a powerful anti-inflammatory effect as well as a healing effect on inflamed and irritated structures involved in low back pain.  LLLT is completely safe and has no effect on normal tissues.
LLLT is an effective and non-invasive treatment for back pain, both alleviating pain and also promoting the muscles to heal. It stimulates blood flow and lymphatic drainage, improved delivery of O2 and nutrition to the area, oxygen utilisation, removal of oxygen-free radicals and other waste products, and tissue healing. Read more on how Low Level Laser Therapy works.
LLLT has no known side effects, is safe and effective. By treating the underlying problem, LLLT results in  resolution of pain and restoration of function.
To see how Low Level Laser Therapy can help your back pain contact us for more information or to make an appointment.