Who are the pioneers of low level laser therapy?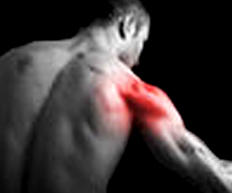 The first systemic scientific research on the biological effects of low level laser was conducted by the late Professor Endre Mester of the Semmelweis Medical University in Budapest, Hungary, 1967.
Please call us on 03 8529 2225 or click the Contact Us link below to assess suitability of LLLT treatment for your condition and discuss the benefits of Drug-Free Pain Relief and Healing and how our treatment plan can help you.
Laser Pain Therapy – FAQ

Yes.  LLLT has been in active and beneficial use in Europe for nearly 30 years. There are more than 200 double blind positive studies confirming the clinical effect of LLLT.
Published in the world's top scientific journals:
Nature, Pain, PNS, Blood, BMJ, Spine, Muscle and Nerve, The Lancet, Circulation, BJSM

30 LLLT papers published a month

Over 4000 laboratory studies and over 400 randomised controlled trials
Over 2,500 clinical studies and published research reports have shown the effectiveness of LLLT for a variety of health issues. Looking at the limited LLLT dental literature alone (370 studies), more than 90% of these studies do verify the clinical value of laser therapy.
LLLT has been a staple in veterinary practices for decades.
In the past 6 years, professional sports teams have begun utilising LLLT.
In the last 10 years 8 systematic reviews have found in favour of LLLT
Laser Therapy does not heat or cut tissue, unlike high intensity lasers. The question is often asked "If it's a laser aren't they used in surgical operations, to cauterise tissue?" The answer is "Yes" – hot lasers are able to cauterise (cut) tissue. However, the ones we use are "Low Level Lasers" of class 3B, the most researched and proven class in LLLT, and with designed parameters that make it impossible to damage even one cell in the body. Our lasers stimulate and energise the cells.
In the past 4 years, the FDA has ruled that LLLT (Low Level Laser Therapy) is safe and the only contraindication (warning) is not to use it directly in the eyes.
For the past 30 years the technology of Low Level Laser Therapy (LLLT) has been formally accepted in many parts of the world such as Canada, USA, Brazil, Europe, Scandinavia, Russia and Japan. In all this time there have been no recorded long-term adverse effects from its use. It is considered to be non-invasive, painless and safe.
Industry has been using laser diodes for years in such applications as bar code readers, CD players, DVD players, laser printers and pointers. The FDA has listed bio-stimulation lasers as non-significant risk (NSR) devices.
Hundreds of research studies have shown Laser Therapy to be safe and effective. Laser Therapy is non-invasive, non-toxic and non-thermal. Unlike other forms of radiation, Laser Therapy is beneficial rather than harmful to tissue. Over 400 LLLT clinical trials ( RCTs) and over 2500 laboratory studies have been published. It has proven more effective and safer than pharmaceutical anti-inflammatories across a range of musculoskeletal conditions.
LLLT also improves healing and reduces muscle fatigue, muscle damage and delayed onset muscle soreness or DOMS.
There are normally no adverse effects from LLLT, however, patients occasionally experience mild discomfort/ache after treatment. This is due to a restimulation of the inflammatory phase and should settle down after 24 – 48 hours.
The answer is no. No mutational effects have been observed resulting from light with wavelengths in the red or infrared range and of doses used within LLLT. But what happens if I treat someone who has cancer and is unaware of it? Can the cancer's growth be stimulated? The effects of LLLT on cancer cells in vitro have been studied, and it was observed that they could be stimulated by laser light. However, with respect to a cancer in vivo, the situation is rather different. Experiments on rats have shown that small tumours treated with LLLT can recede and completely disappear, although laser treatment had no effect on tumours over a certain size. It is probably the local immune system, which is stimulated more than the tumour.
The situation is the same for bacteria and virus in culture. These are stimulated by laser light in certain doses, while a bacterial or viral infection is eradicated more quickly after treatment with LLLT
Laser Therapy should be avoided in the following instances:
Over the womb for women in pregnancy

Over cancerous tumour, primary or secondary (LLLT is not a treatment for these conditions)

Direct Irradiation Of The Eyes
The effects of LLLT are accumulative. The good news is that for most patients undergoing a treatment program, the results from the treatments are sustained. While some patients get immediate results, improvements are often not noticed until after 3 to 5 treatments. Most patients usually require 6-12 treatments to achieve resolution of the problem or a lasting effect.
More severe conditions will require more treatments than less severe injuries. Since each person's condition varies in severity the doctor will determine after reviewing your condition how laser treatments may benefit you and how many you might require
Your situation will be assessed after 6 treatments and if there is no improvement after 6 to 8 treatments (very uncommon), LLLT will not be continued and  alternatives will be looked at for your future management.
You will need to follow precautions in order to avoid re-injury or the pain may return. Low Level Laser Therapy not only helps injured tissues and wounds heal faster, it also makes them stronger and less vulnerable to re-injury.
Contact us to book a consultation at one of our clinics or to learn more about how this form of therapy could help you.


The initial consultation with Dr Shikha Parmar requires up to 60 minutes where your condition is fully assessed along with your medical history. Dr Parmar will take a thorough history of your problem from its onset, through its progression to now. She will review any imaging reports pertaining to your problem, and may recommend further investigations. Dr Parmar will give you a detailed explanation of your problem, and will discuss our holistic approach and management plan including the utilisation of Low Level Laser Therapy (LLLT). If your condition is amenable to LLLT the treatment is booked at the initial consultation. A medical consultation with Dr Shikha Parmar, GP, is billed and is rebatable through Medicare for patients who hold a Medicare card.
The fee for an initial consultation is $241. This includes a Medicare rebate for the GP consultation of $79.70, the out of pocket cost being $161.30.
Pension and Health Care Card holders receive a further reduced fee for the initial consultation of $191 only with the out of pocket fee (gap fee) being $111.30.
For each subsequent review  a fee of $120.45 applies. This includes a Medicare rebate for the GP consultation of $41.20, the out of pocket cost (gap fee) being $79.25.
Longer review visits are charged at $196.00 which includes a Medicare rebate $79.70, the out-of-pocket cost being $116.30.
An $8.00 surcharge applies to appointments after 6pm.
Fees may be subject to change and will be confirmed with you at the time of booking. We utilise state of the art equipment from Europe and the USA operated with the assistance of highly trained clinic assistants.  No further rebate can be claimed from private health insurance. We are unable to offer bulk billing.
No. Low level lasers do not generate perceivable heat. Therefore, when the laser contacts the skin the patient experiences no burning as a result of the laser. Most people feel nothing at all while a few may feel a slight tingling or warmth during the treatment.

No. As Dr Shikha Parmar is a General Practitioner a doctor's referral is not required.